Move To Private Billing Practice
The Federal Government has been shrinking Medicare rebates till they now cover only half the cost of a GP consult. Still GPs have battled to provide a quality service without charging the less well off. However, business costs have kept rising beyond your Medicare rebate, meaning many of our GPs have left to greener pastures in the city.
From 1st March 2022, we will be moving to a private billing practice for all patients. Veteran Affairs patients will continue to be "bulk-billed". We are providing a 20% discount for pensioners. All other patients will be required to pay the full medical fee i.e., standard consultation private fee will be $80.00. If you have provided your bank account details to Medicare, your rebate will be immediately deposited into your account.
We will still accept the bulk-billed rebate for most chronic disease management, mental health and injections and vaccination services.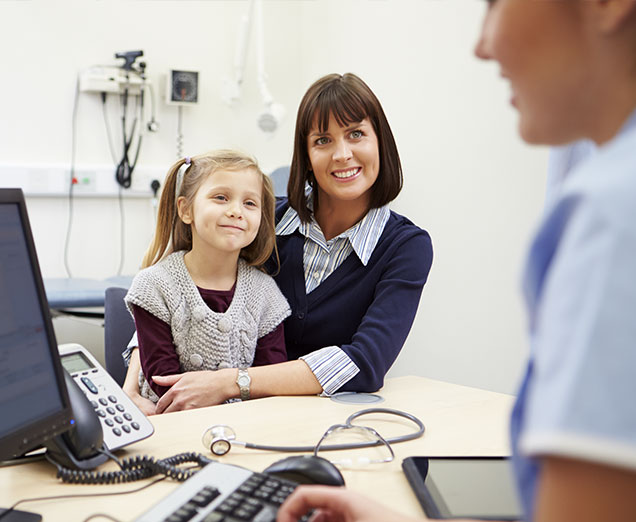 Skin Cancer Clinic
In our clinic, we provide skin cancer checks. This will usually take around 20-30 minutes. Our doctor will discuss the finding(s) with you and possible treatment(s).
Like all good dermatologists and skin specialists in Australia, we use a dermatoscope to valuate pigmented lesions in order to distinguish malignant skin lesions, such as melanoma and pigmented basal cell carcinoma, from benign melanocytic naevi and seborrhoeic keratoses. We do not have fanciful computer scans or programs. Rather we rely on thorough examination with a dermatoscope and years of experience to diagnose our findings.
Skin cancer is the most common form of cancer in Australia. While most skin cancers are found on the face, head, back and upper limbs, they can appear on any part of the body. The primary cause of skin cancer is UV radiation from the sun, but also from the tanning booths. Anyone can get skin cancer, especially if you have:
Fair skin and freckles easily
Light-coloured red hair and eyes
A large number of moles
Family history of skin cancer
Previous history of blistering sunburn
Spent a lot of time outdoors.
Flu Vaccines
Influenza (flu) is caused by two types of viruses in humans (Influenza A and B). Influenza is spread between people through infected droplets in the air. Symptoms take between 1 and 3 days after infection to appear and may include: tiredness; fever; chills; headache; cough; sneezing and runny nose; poor appetite; and muscle aches. Further health problems can develop in some people after infection with influenza including pneumonia, heart, blood system and liver complications, which can lead to death, especially in children and older people.
Influenza is a vaccine preventable disease, but vaccines need to be given each year, because the viruses are always changing.
Under the National Immunisation Program (NIP) the following people are eligible to receive free flu vaccine:
all Australians aged 65 and older;
all Aboriginal and Torres Strait Islander peoples aged 15 years and over;
pregnant women; and those 6 months of age or over with medical conditions predisposing them to severe influenza, namely: .
1) Cardiac disease, including cyanotic congenital heart disease, coronary artery disease and congestive heart failure

2) Chronic respiratory conditions, including suppurative lung disease, chronic obstructive pulmonary disease and severe asthma

3) Other chronic illnesses requiring regular medical follow up or hospitalisation in the previous year, including diabetes mellitus, chronic
metabolic diseases, chronic renal failure, and haemoglobinopathies

4) Chronic neurological conditions that impact on respiratory function, including multiple sclerosis, spinal cord injuries, and seizure disorders

5) Impaired immunity, including HIV, malignancy and chronic steroid use

6) Children aged 6 months to 10 years on long term aspirin therapy.
If you are keen to protect yourself this year against flu, please call us and arrange an appointment.